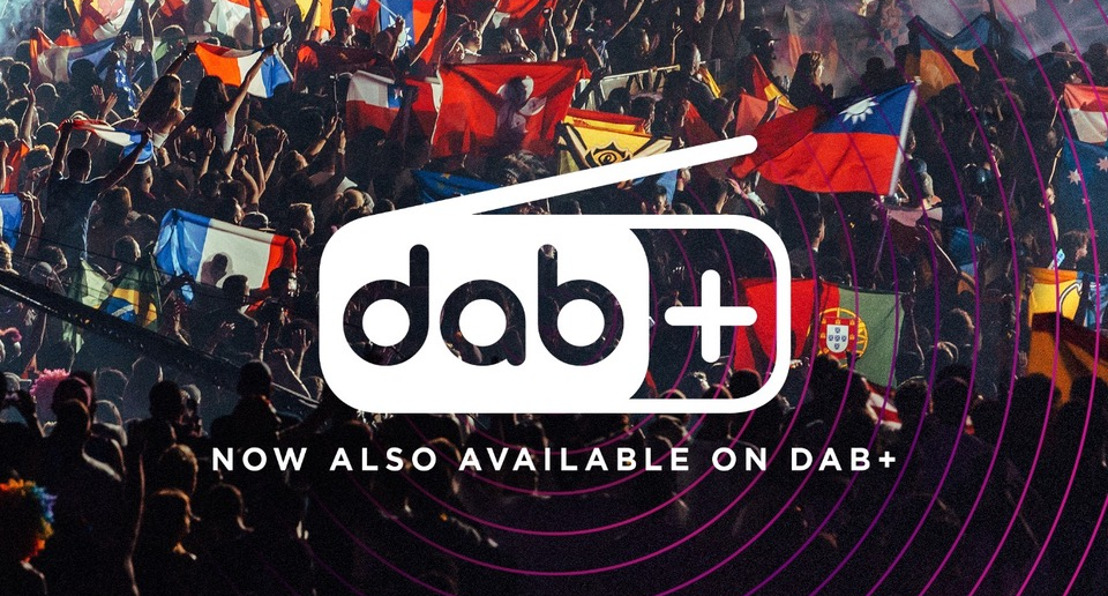 Experience and listen to Tomorrowland digitally via DAB+ every day from now on
Flanders and Brussels kick off One World Radio's European roll-out
Monday, 1 March 2021 - From now on, people throughout Flanders and Brussels can listen every day to One World Radio, Tomorrowland's digital radio station and content platform, via DAB+. After a challenging year, the popular festival continues to invest in the daily connection with the Tomorrowland community across the entire country. One World Radio, which has just celebrated its 2nd anniversary and is streamed by listeners all over the world, kicks off its European roll-out via DAB+ in Flanders and Brussels – with further expansion in Europe planned in the coming months. Since the end of December 2020, a new European Union directive has mandated that all new cars sold are required to have a DAB+ receiver, which means that the transition to DAB+ has started irreversibly and that digital radio listening awaits a golden future in Flanders and Europe.
From a temporary party to a timeless keeper
​In February 2019, Tomorrowland celebrated its 15th anniversary with the launch of the digital radio station One World Radio. What initially started as a temporary project turned into an enduring success story and a permanent radio station that has been a popular hub for electronic music lovers across all genres and borders for 2 years now – every day, a range of international DJs play the hottest hits and grooves, while the programming and music schedule is adapted to the time of day, 24/7 live in the mix. All music and content on One World Radio and in the on-demand environment is created by the team behind Tomorrowland and is also still available live 24/7 via tomorrowland.com and the Tomorrowland app.
Hosts and studios around the world
​Just like the festival itself, One World Radio has managed to spread its wings to all corners of the world. Regular hosts broadcast every day from Brussels, London, Texas and Sydney, as well as renowned guest artists and famous friends of Tomorrowland based in studios around the world. The team behind Tomorrowland in Belgium in turn exports 'the sound of Tomorrowland' to listeners from all around the globe and people who tune in to One World Radio are treated to unique music, shows and programs from both established names and emerging talent at any time of the day.
One World Radio – programming
World famous Dutch DJ Armin van Buuren kicks off the weekend with his exclusive 'Weekend Kick-Off' on Friday.

Australian DJ sisters NERVO present the 'Tomorrowland Top 30' every Friday and Saturday – a rundown of the 30 most popular dance hits selected by the People of Tomorrow.

Belgian legend M.I.K.E. Push is hosting his own monthly show from New York, while other top artists such as the Australian crowd favorite Timmy Trumpet, Danish DJ MORTEN (from Miami) and Dutch veteran Laidback Luke (from New York) also return on a monthly basis.

The daily schedule is in the hands of 4 different hosts: 'Daybreak Sessions' from 07:00 to 12:00 with Justin Wilkes (from Sydney), 'Around The World' from 12:00 to 13:00 with Camille Pollie (from Brussels), 'United Through Music' from 13:00 to 19:00 with Adam K (from London) and 'Celebrate The Magic' from 19:00 to 21:00 with Greg Jake (from Texas).
From now on, people can listen easily to One World Radio throughout Flanders and Brussels via DAB+, so listeners can enjoy Tomorrowland's digital radio station in perfect audio quality in the car.