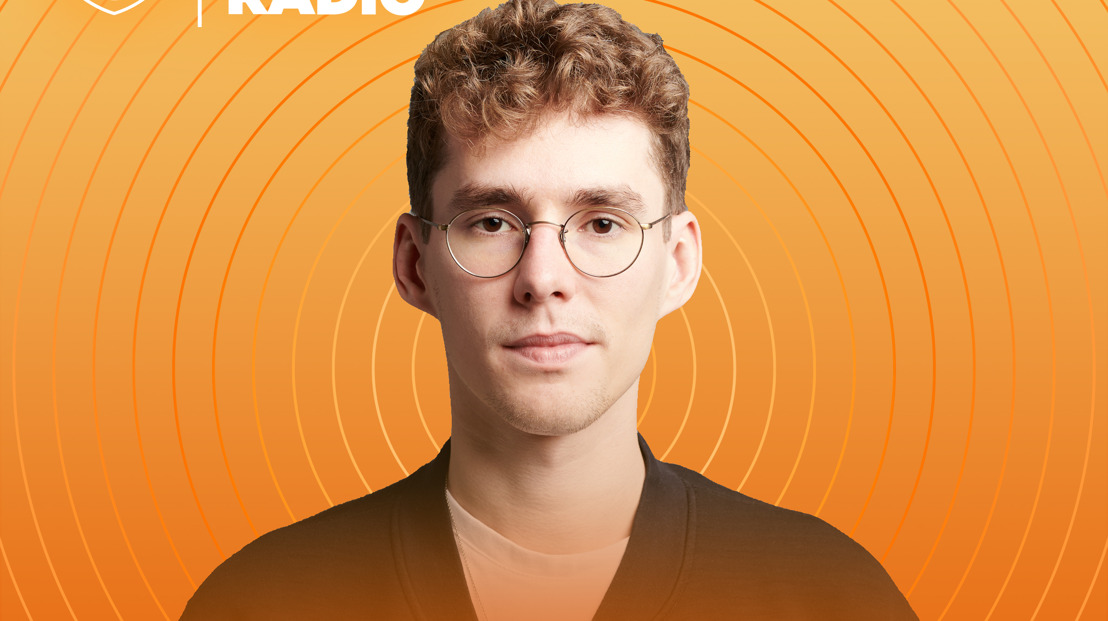 Lost Frequencies likes to wake up with Dua Lipa, Tame Impala, Bob Marley, Rüfüs Du Sol and many more
The Belgian DJ & producer is the second guest to share his Sunday Morning Playlist on One World Radio
Monday, 21 September 2020 - Belgian DJ and producer Lost Frequencies is the second guest to have been featured on the brand-new weekly podcast show 'Sunday Morning Playlist' on One World Radio. Every Sunday morning a friend of Tomorrowland will share his/her Sunday Morning Playlist with the People of Tomorrow, while diving deeper into the personal stories behind the tracks and talking about what each song means for him/her. The young Belgian prodigy told the listeners all about his favourite songs and artists to wake up to on a Sunday morning, from Dua Lipa and Rüfüs Du Sol to Tame Impala and Bob Marley, and many more – giving people a closer look into his life during this unique show.
The brand-new podcast show will be aired every Sunday at 11:30 CEST on One World Radio, featuring a central guest artist who will give the People of Tomorrow a unique insight track by track into his/her life and Sunday morning routine. Every track will be in the playlist for a reason, from favourite songs to wake up to, groovy sunrise tracks to go-to hangover tunes and all-time classics – giving artists the opportunity to showcase a different side of themselves and their taste in music.
Listeners can discover the 'Sunday Morning Playlist' with Lost Frequencies on One World Radio with the One World Radio app, online or on SoundCloud.
Sunday Morning Playlist by Lost Frequencies
Diana Krall – Let's Fall In Love (Wake Up song)

FINNEAS – I Lost A Friend (Wake Up song)

Bob Marley & The Wailers – Pimper's Paradise (Wake Up song)

Rüfüs Du Sol – Underwater (Relax song)

Bicep – Opal (Four Tet Remix) (Relax song)

Soma Soul ft. Ed Begley – Complacency (Colyn Remix) (Relax song)

Durante – Split Wick (Relax song)

Tame Impala – Breathe Deeper

Dua Lipa – Love Again (Energy song)

Equal – Forget My Love
Lost Frequencies about Diana Krall – Let's Fall In Love (Wake Up song) and FINNEAS – I Lost A Friend (Wake Up song): "When I've had like a big party on Saturday night, I really like to listen to these two tracks when I wake up on Sunday morning. 'Let's Fall In Love' is more jazzy and relaxed – just close your eyes, drink some fresh water with cucumber and just try to get the headache away. 'I Lost A Friend' from FINNEAS is a very poppy track – FINNEAS is actually the producer from Billie Eilish, it's her brother. He also has his own project, it's very well-written and the lyrics are really nice – it's more poppy, but I really like it."
Lost Frequencies about Dua Lipa – Love Again (Energy song): "This is definitely my go-to track to wake up to, on any given day. It has so much energy. Lately I've been listening to her most recent album and the production of the entire album is actually really crazy. It's so well-produced and mixed and her voice is amazing."
Lost Frequencies about the 4 electronic tracks (Relax song) he has chosen: "I'm really in love with electronic sounds of course, so I've chosen 4 tracks that really fit the 'relax and enjoy the Sunday vibes' mood. I like to get pumped up in the morning or if I have to go to the studio, this is the kind of music I listen to. It gets me inspired and makes me want to make music."