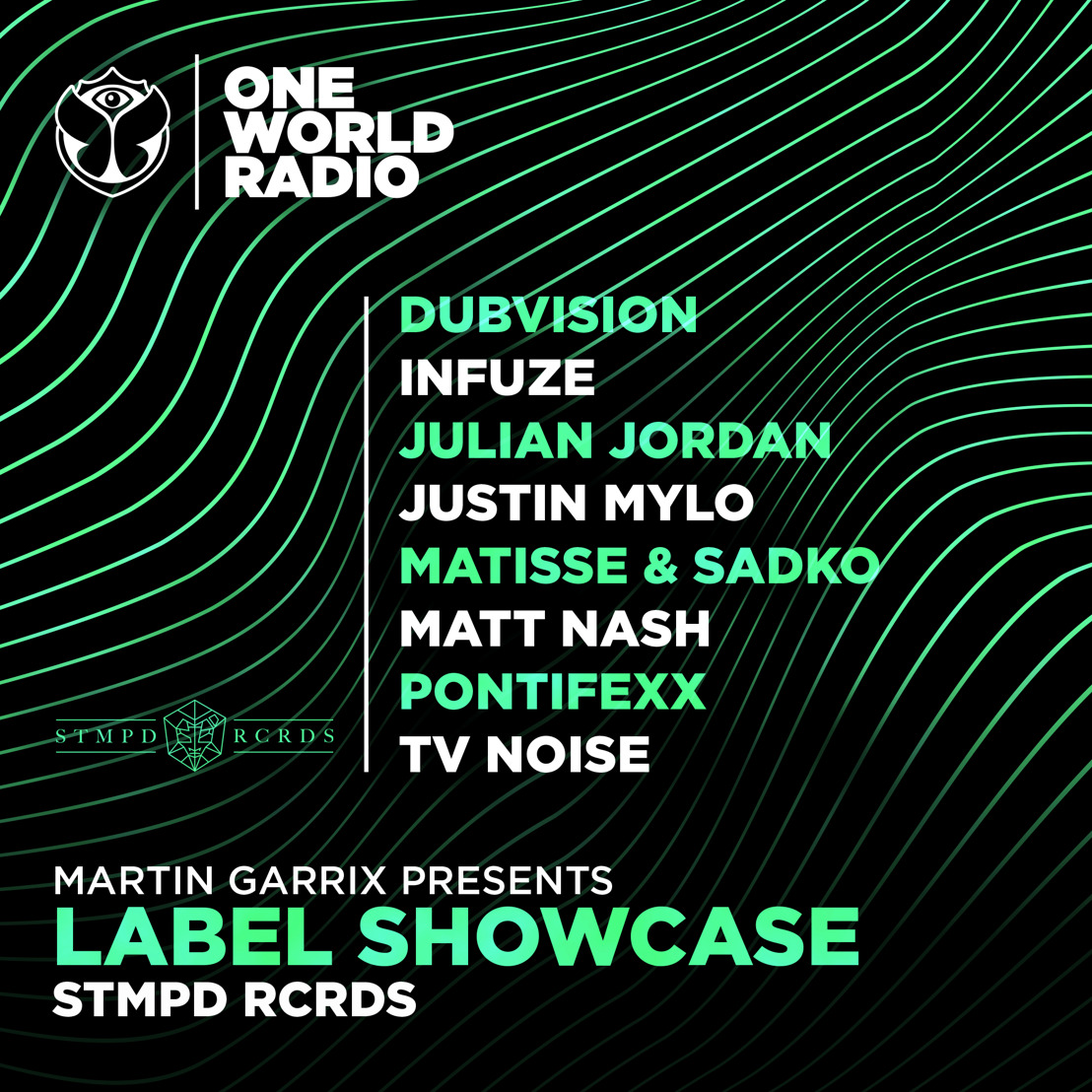 Martin Garrix's STMPD RCRDS takes over One World Radio
DubVision, Infuze, Julian Jordan, Justin Mylo, Matisse & Sadko, Matt Nash, Pontifexx and TV Noise joined Garrix during the monthly special 'Label Showcase'
Wednesday, 21 October 2020 - Yesterday, the chart-topping Dutch DJ & producer Martin Garrix got to take over One World Radio with his label STMPD RCRDS during the monthly special 'Label Showcase' – available to relive now here. Every month, Tomorrowland's official digital radio and content platform puts the spotlight on a different label, giving 8 different artists the opportunity to showcase the best the label has in store during a two-hour radio special. Each artist gets a 15-minute slot to play their favourite records and releases from the past and the present, as well as some up-and-coming and unreleased tracks, making it the ideal place to bring the entire label's catalogue to life. Finishing off in style, the ending slot is reserved for the label boss.
During its second edition, Dutch superstar Martin Garrix took over One World Radio and presented his own label STMPD RCRDS – founded in 2016 and named after his dad's stamp auctioning company. The artists from his expansive roster of talent that joined him during the Label Showcase on One World Radio are: the two Dutch brothers DubVision, Infuze – who started his career at age 10 singing opera, Julian Jordan – who started working with Garrix in his bedroom studio, Justin Mylo – known for his distinct future bounce style, Russian sibling duo Matisse & Sadko, London-raised and Amsterdam-based DJ & producer Matt Nash, Brazil's rising star Pontifexx and TV Noise – Dutch duo obsessed by movies and TV shows.
Listeners can relive the 'STMPD RCRDS Label Showcase' with Martin Garrix with the One World Radio app, online and on SoundCloud.