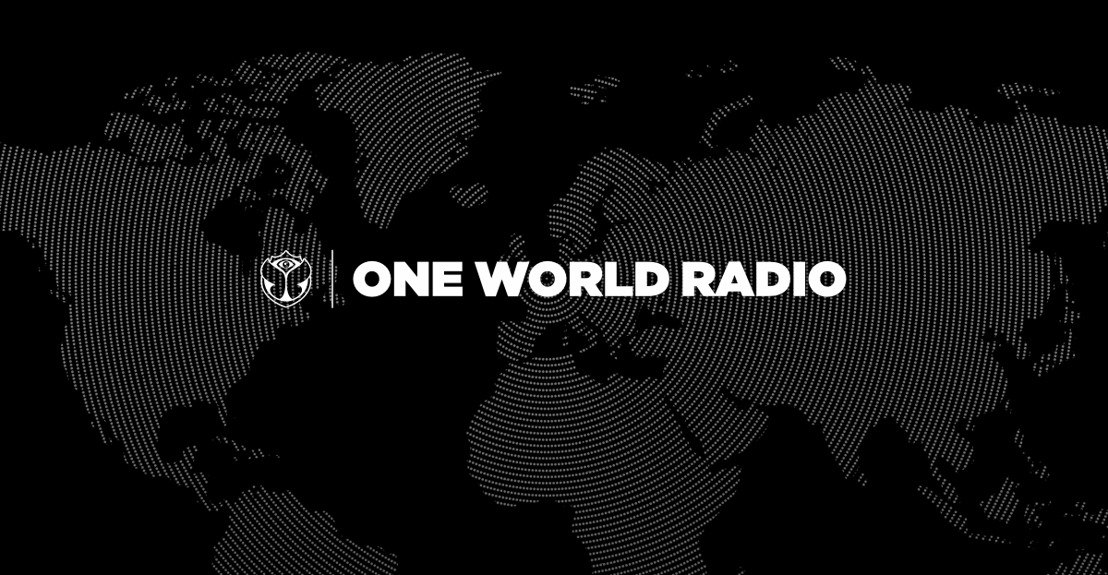 One World Radio reveals The 20 of 2020
Discover the 20 artists to watch this year
Wednesday, 1 January 2020 - Nobody can predict the future, but there are some artists so fizzing with potential that their success seems predestined. One World Radio, Tomorrowland's digital radio & content platform, has now revealed The 20 of 2020 – the next crop of future stars to look out for this year. The special show is now available online and on the One World Radio app.
Here's One World Radio's list of 20 artists to watch in 2020:
Aevion: the solo pilot behind a range of influential tracks which set alight the floors at Tomorrowland, Ibiza and many other places around the world. London born Aevion has proven he can master any genre from tropical to house, to mind-blowing EDM.
Angelov: Ukrainian DJ and producer whose tracks Solomun has played in many sets around the globe, creating quite a buzz on social media for the young artist.
BEC: Brighton born, Berlin based DJ and producer who has become a firm favorite with club crowds and the industries elite with her infectious charisma and a vividly distinct sound spanning the vast spaces of grooving, cerebral techno.
Camille Luciani: From minimal to epic ness, classical to electronic music, the sound of the French Camille explores beyond genres and possibilities towards distinguished grooves and emotions.
Cellini: a Belgian artist with strong Italian roots. He wields an extreme wide array of powerful sounds; sometimes deep and emotional, yet sometimes powerful and ecstatic. A harmonic blend between wandering sounds and kicking drums is the receipt of Cellini's productions.
Erly Tepshi: born in Tirana, now living in Italy. His sound is inspired by the new wave of electronic music, deeply, emotional and full of vibration. Atmospheric pad's and synth's with warm basses characterize his productions.
Goom Gum: a Russian DJ & producer duo from Saint-Petersburg, bringing a mix of melodic techno and progressive house.
Illenium: Denver based producer & DJ who brings unabashed sentimentality and melodicism to festival-ready dubstep and trap. He has won the hearts of dance music aficionados worldwide through his captivating remixes and enthralling original productions – truly one of the best producers in the game.
Magnificence: never ending music versatility comes in the form of Dutch DJ/producers duo Magnificence who are changing the sound of house as we know it. Their sound is as diverse as can be, spanning from tribal chants to deep house cuts - this duo is on a fast‐track for major success.
Matt Sassari: being considered relatively fresh on the scene, Marseille based DJ and producer Matt Sassari has suitably proven his strength in both the studio and behind the decks with his unique blend of techno and tech house.
Maxim Lany: Belgian DJ and producer and a well-known figure in the Belgian electronic music scene – Maxim Lany has created his very own acclaimed sound over the past years.
MORTEN: one of the best DJs in Denmark, MORTEN is no stranger to the spotlight. Characterized by his eclectic take on progressive, electro-house, and dubstep, he recently moved to the creative epicenter of LA in his pursuit for stateside success.
Osrin: producer and musician from Sweden, just 19 years old, supported by Martin Garrix and signed to STMPD RCRDS.
PAX: since their inception in 2014, UK based House and Techno DJ and production duo Aaron Taylor and Charles Robinson have been making noticeable waves in the underground dance music scene under their moniker PAX.
R Plus: over the last few months, we have been led down an exciting and elusive road, with the first singles from the album 'The Last Summer' that were released without revealing the musicians behind it. Now it has come to light that the Faithless main man Rollo Armstrong alongside Dido are the masterminds that form the collaborative group R Plus.
Redfield: a classically trained musician, Redfield is new to Axwell's imprint Axtone. His track, "Don't Worry" has been released, in a fresh Axwell Cut version, and marks his arrival with something special that looks set to leave a lasting legacy in the label's 14 year history.
Regard: a Kosovo DJ who is widely known by his professional name Regard. He started his career in 2008 in the electronic dance music genre; latter he switched to deep house. In 2019 his success reached his peaks after his record 'Ride It' going viral – Regard is ready to take over the modern global music landscape.
Route 94: one of the UK's most exciting and versatile young talents, Route 94 has been cultivating his sound for 10 years, first getting to grips with music production when he was 13 years of age. Still only 23, Route 94's story is only just beginning to unfold.
Swacq: a multitalented artist, DJ/Producer and influencer, who doesn't let any genre to be untouched. From trap influenced electro and bass house to euphoric festival anthems, this man does it all.
Vintage Culture: when it comes to dance music, there are few bigger stars in Brazil than Vintage Culture, known for pioneering a personal genre where he has dedicated himself to create a unique brand of dance music merging retro synth pop influences with modern deep house and nu disco.