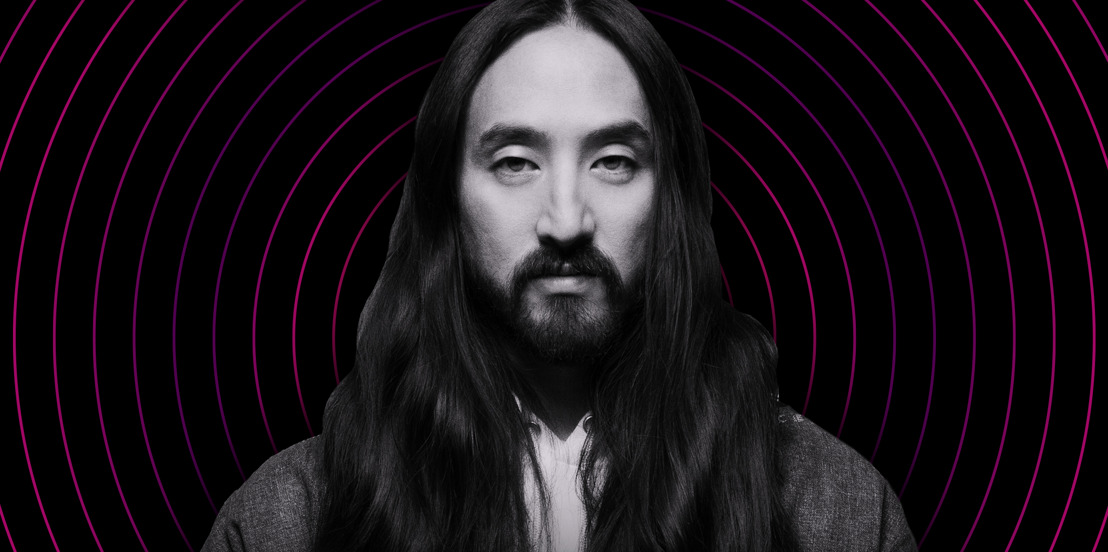 Steve Aoki brings the heat to One World Radio with first Tomorrowland Friendship Mix
Unique one-hour mix featuring his favorite music from 2019and the freshest releases by fellow Dim Mak Records artists
Thursday, 3 October 2019 - From this week on, One World Radio will be inviting a world class DJ every Thursday evening to play a very special Tomorrowland Friendship Mix. Artists will get the opportunity to create an exclusive one-hour guest mix with the finest selection of their music featuring brand new exclusive & unreleased records, all-time favorite tracks & classics, and personal highlights & memorable anecdotes. The Tomorrowland Friendship Mix will debut exclusively on One World Radio and will be available after broadcasting online, on the Tomorrowland app and on YouTube.
The two-time Grammy-nominated Japanese-American DJ & producer Steve Aoki is the first artist to premiere his exclusive Tomorrowland Friendship Mix on One World Radio this Thursday. The crowd favorite and founder of Dim Mak Records stands as one of the most successful cross-genre artists today and is no stranger to Tomorrowland, having been a regular performer at the festival since 2011, closing out both weekends of Tomorrowland 2019 with superstar trio 3 Are Legend (composed by Dimitri Vegas & Like Mike and Steve Aoki). Well-known for his energetic live performances and boundless enthusiasm on stage, Steve Aoki is now delivering a dynamic one-hour mix, uniquely curated for One World Radio. Listeners can expect the usual Aoki madness – a superb selection of his favorite music from 2019 combining a handful of the craziest edits with the freshest releases from his record label Dim Mak Records.
Steve Aoki says: "Stoked to be the first one dropping my special Tomorrowland Friendship Mix for One World Radio! It's a one-hour mix with my favorite music from 2019, featuring some of my own music and more records by some of my Dim Mak friends!"
Don't miss out and be sure to tune in to Steve Aoki's exclusive Friendship Mix today on One World Radio at 20:00 CEST with the Tomorrowland app, on tomorrowland.com or on YouTube. Steve Aoki's mix will be available after broadcasting online, on the Tomorrowland app and on YouTube.