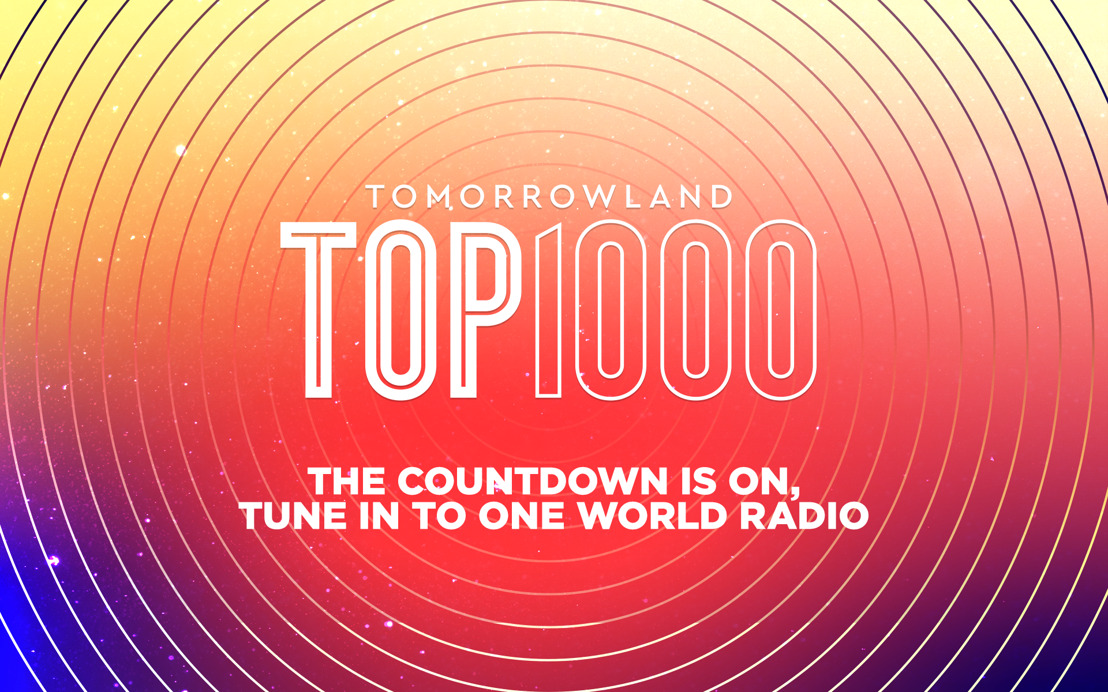 The Tomorrowland Top 1000 is approaching its climax with a brand-new number one
Sunnery James & Ryan Marciano will be mixing the grand finale live, featuring plenty of surprise guests, hosted by Mim from NERVO and Adam K
Monday, 18 May 2020 - Every day for the past week, One World Radio has been counting down the Tomorrowland Top 1000, taking listeners on a magical journey through the history of Tomorrowland. Listeners have been able to enjoy an excitingly eclectic rundown of the finest tracks and musical highlights, counting down 100 tracks per day, featuring a lot of the past year's most popular bangers with more than a fifth of new entries overall (202 tracks). Tiësto scores the most recently released track in the list with his collaboration with 7 Skies and RebMoe on 'My Frequency'. With just five more days and about 500 of the most epic anthems to go, the People of Tomorrow across the globe are on the edge of their seats to discover this year's brand-new number one.
On Friday May 22 between 15:00 and 18:00 CEST, the grand finale and live show with the announcement of the ultimate number 1 will be played. The dynamic Dutch duo Sunnery James & Ryan Marciano will be mixing the final 50 tracks live from Armin van Buuren's iconic studio in Amsterdam. Australian superstar Mim Nervo, half of the NERVO twin sisters, and One World Radio's presenter Adam K will be hosting the finale from London, inviting plenty of surprise guests on this special live show to share unique stories with music fans around the world.
Tune in for the Tomorrowland Top 1000 every day between 12:00 and 18:00 CEST on tomorrowland.com or with the One World Radio App and follow the thrilling finale live on Friday May 22 between 15:00 and 18:00 CEST on tomorrowland.com, Facebook, YouTube, Twitch, VK, Mixcloud or with the One World Radio app.
A selection of some of the hottest new entries so far in this year's Tomorrowland Top 1000:
953. DubVision & Afrojack – New Memories
​949. Tiësto & 7 Skies – My Frequency ft. RebMoe
​922. Fisher – Crowd Control
​873. Peggy Gou – Starry Night
​778. Diplo & SIDEPIECE – On My Mind
​743. Tiësto & SWACQ – Party Time
​732. Marshmello – Paralyzed
​688. Don Diablo – Never Change
​633. Martin Garrix ft. JRM – These Are The Time
​611. Kölsch, Sasha – The Lights
​607. Axwell – Feel The vibe
​602. Avicii – Without You ft. Sandro Cavazzo
​597. Sebastian Ingrosso – Kidsos
​589. Lost Frequencies – Sun Is Shining
​578. Alesso x SUMR CAMP – In The Middle