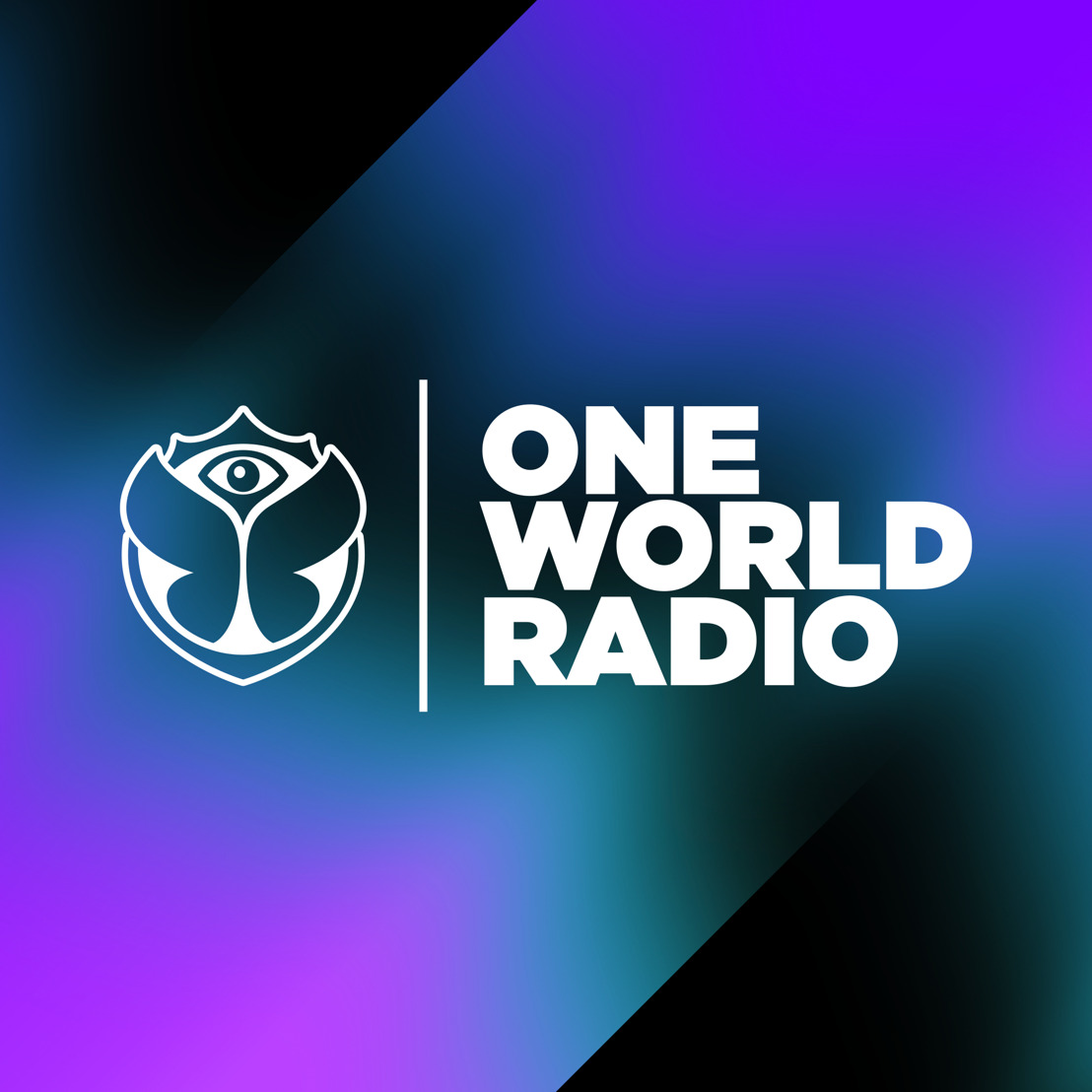 Tomorrowland's One World Radio kicks off 2023 with a brand-new schedule and visual identity
Adding no less than three brand-new shows with Sunnery James & Ryan Marciano, Amber Broos and Ben Malone
Monday, 9 January 2023 - One World Radio, Tomorrowland's official radio station, kicks off the new year with a brand-new schedule and visual identity. In addition to the regular hosts, Dutch duo Sunnery James & Ryan Marciano, the 20-year-old female Belgian DJ Amber Broos and British radio host Ben Malone are joining the station with their own shows. One World Radio has been around for almost 4 years now and can be heard worldwide by millions of listeners in more than 130 countries via tomorrowland.comand the Tomorrowland App, as well as via DAB+ in Belgium, the Netherlands, Switzerland, the United Kingdom, Malta and via FM in Romania and Spain.
One World Radio is adding no less than three brand-new shows and will focus even more on the start of the weekend. Every Friday from 15:00 to 17:00, the Australian DJ sisters NERVO will present the Tomorrowland Top 30, a rundown of the 30 most popular dance hits chosen by music fans around the world. From 18:00, British DJ and producer Ben Malone really kicks off the weekend with the best club tracks, mixed live, during his new show 'Your Friday with Ben Malone'. A different resident DJ will pop by each week between 21:00 and 22:00: Danish DJ MORTEN ('Future Friday), Italian duo DJs From Mars ('Mash-Up Universe'), Brazilian star Vintage Culture and Dutch duo Sunnery James & Ryan Marciano will alternate with their own show. World-famous Dutch DJ Armin van Buuren closes out the work week with a bang. Each Friday night between 22:00 and 22:30, he will be playing his favorite music in 'Armin's Weekend Kick-Off'.
One World Radio in numbers
More than 1.5 million unique listeners per month.
'Where Are You Now' by Lost Frequencies & Calum Scott is the most played record in 4 years One World Radio.
5 daily hosts (Ben, Camille, Adam, Justin and Greg) and 2 weekly hosts (MC Stretch and Austin Kramer).
11 DJ residencies: Armin van Buuren, Timmy Trumpet, NERVO, MORTEN, DJs From Mars, Dino Lenny, Vintage Culture, M.I.K.E. Push, Laidback Luke, Amber Broos and Sunnery James & Ryan Marciano.
2.043.360 minutes or 34.056 hours of unique music in 4 years.
134 Tomorrowland Friendship Mixes.
The new year has a lot of cool things in store! Listeners can already look forward to a bunch of special shows, including 'The 20 of 2023' in January, One World Radio's 4-year anniversary in February, unique live broadcasts from Tomorrowland Winter in March and the return of the Tomorrowland Top 1000 in April.
Student by day, DJ by night
​The 20-year-old female student by day and DJ by night Amber Broos from Belgium will be hosting her own show 'Sorry For The Noise', every second Sunday of the month between 19:00 and 20:00. Amber started playing records at the age of 12 and will treat listeners to a mix of hits and her unique style between techno, house and Belgian retro influenced music.
Millions of listeners in more than 130 countries
​In February 2019, Tomorrowland celebrated its 15th anniversary with the launch of its own radio station One World Radio. What initially started as a temporary project turned into an enduring success story and a permanent radio station that has been a popular hub for millions of electronic music lovers across more than 130 countries for almost 4 years now. Listeners who tune in to One World Radio are treated to unique music, live sets and new tracks and shows from both established names and emerging talent at any time of the day. People in Belgium, the Netherlands, Switzerland, the United Kingdom, and Malta can also listen to One World Radio via DAB+ and via FM in Romania and Spain.
Hosts and studios around the world
​Just like the festival itself, One World Radio has managed to spread its wings to all corners of the world. Every day, a range of regular hosts and international DJs based in studios around the world play the hottest hits and grooves, while the programming and music schedule is adapted to the time of day. The team behind Tomorrowland in Belgium in turn exports 'the sound of Tomorrowland' to listeners from all around the globe – also still available live 24/7 via tomorrowland.com and the Tomorrowland App.
Other shows on One World Radio
Each Monday between 18:30 and 19:00, Austin Kramer, the former Global Head of Dance & Electronic Music at Spotify, carefully selects 10 unreleased tracks to premiere during his show 'UNreleased with Austin Kramer'. The place to discover new records and talent for the very first time.
Belgian legend M.I.K.E. Push is hosting his own monthly show 'Universal Nation' from New York, while other top artists such as the Australian crowd favorite Timmy Trumpet ('Full Moon'), the Italian DJ Dino Lenny ('CORE Radio Show') and Dutch veteran Laidback Luke ('Wayback Luke') also return on a monthly basis.
One of the eyecatchers is the Tomorrowland Friendship Mix, every Thursday evening between 21:00 and 22:00: One World Radio invites a world-class DJ to take over the radio with an exclusive one-hour guest mix.
'Future Four': elke vierde dinsdag van de maand zet One World Radio de volgende lichting van jonge sterren in de kijker.
'Label Showcase': een maandelijkse special met telkens een ander platenlabel in de schijnwerpers.
Every morning between 07:00 and 12:00, Justin Wilkes (from London) wakes you up with the 'Daybreak Sessions', a selection of the finest blissful and deeper sounds.
'Meet The World' with Camille Pollie (from Brussels), every weekday between 12:00 and 13:00.
'Celebrate The Magic' with Greg Jake (from Texas) from Monday till Thursday between 19:00 and 21:00. ​
'United Through Music' and 'Tomorrowland Anthems' with Adam K (from London).
'Relive The Madness' with MC Stretch.
Jordy Van Overmeire PR Coordinator, Tomorrowland