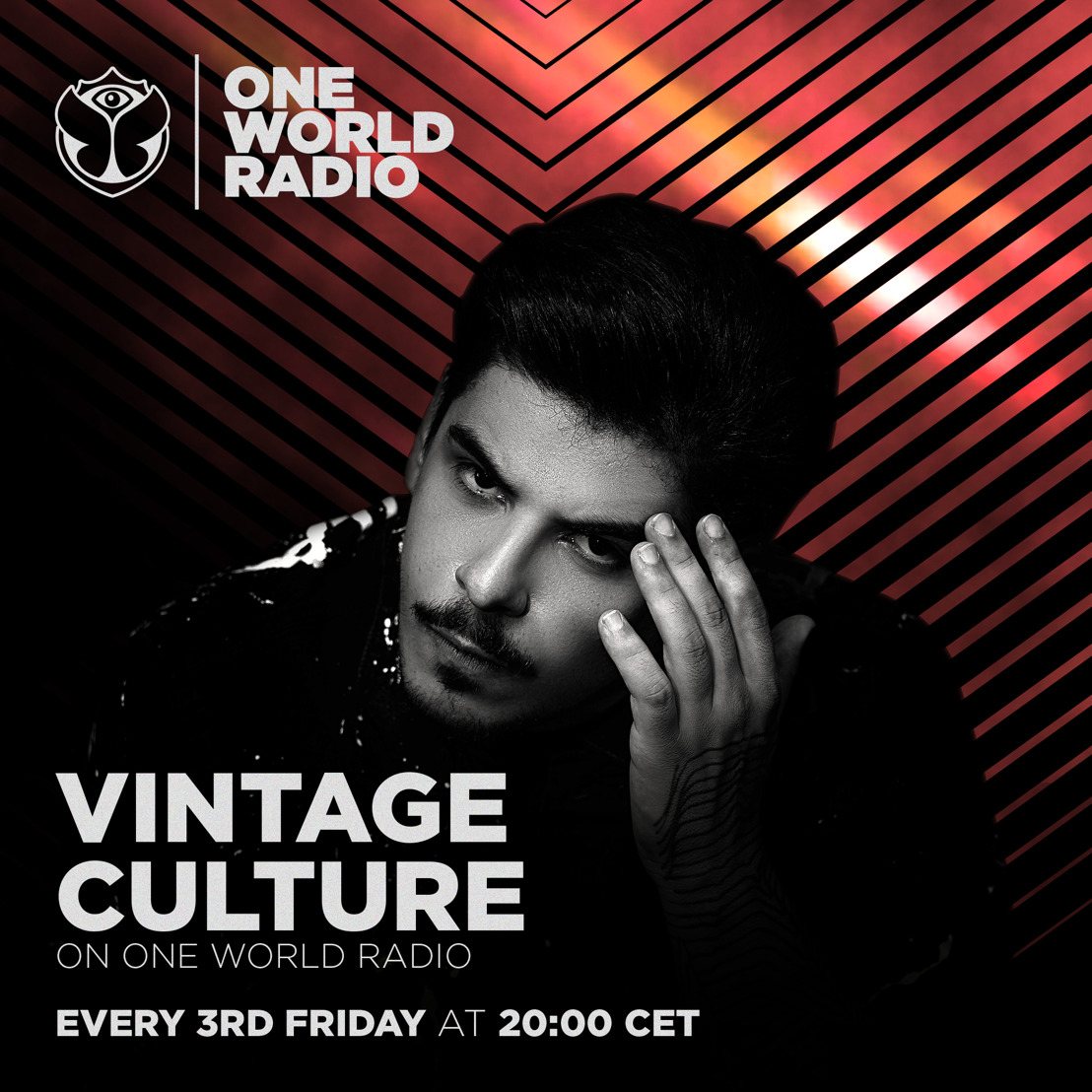 Vintage Culture kicks off his own show on One World Radio
The Brazilian star joins Tomorrowland's radio station for his own monthly residency
Saturday, 20 November 2021 - A new and exciting addition to the Tomorrowland family! Every 3rd Friday of the month, Brazilian DJ & producer Vintage Culture will start hosting his own monthly residency, exclusively on One World Radio. The Brazilian star will take over Tomorrowland's digital radio station between 20:00 and 21:00 CET for a uniquely curated one-hour show with a lot of his own music, unreleased tracks and exclusive talks. Being a household name in South America for years, Vintage Culture will be spreading the finest house vibes and a dancefloor tested sound that is guaranteed to fuel the party for all the listeners and kick-start the weekend!
When it comes to dance music, there are few bigger stars in Brazil than Vintage Culture, known for pioneering a personal genre where he has dedicated himself to create a unique brand of dance music.
Vintage Culture: "I couldn't be more excited to be part of the Tomorrowland family. This is a dream come true. I'll be on One World Radio every 3rd Friday of the month, bringing the People of Tomorrow a monthly show with brand-new music, exclusive stuff and classics."
Tune in to One World Radio every 3rd Friday of the month between 20:00 and 21:00 CET for Vintage Culture's own show. Relive the very first show right here!
Jordy Van Overmeire PR Coordinator, Tomorrowland